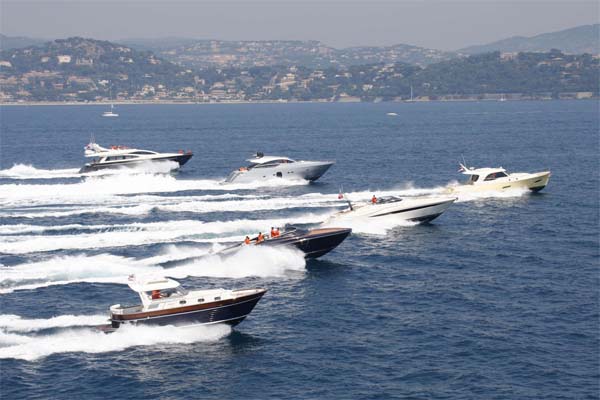 From 21st to 25th October, a fleet of over 30 Group brand yachts will be moored at the Ferretti Group shipyard in La Spezia for the Easea trial event, i.e. 5 days of sea trials organised exclusively for owners and prospective clients who, after visiting their dream yacht in Genoa, wish to experience the excellence and quality of group yachts onboard.
Ferretti Yachts, Pershing, Riva, Apreamare, Mochi Craft and Custom Line will transfer their models directly from the Genoa Boat Show to La Spezia, offering visitors the opportunity not only to visit the yachts for the entire event in a reserved and comfortable setting, but carry out sea trials, too.
Easea trial is the exclusive appointment the Ferretti Group devotes to both owners and prospective clients to confirm its wish to offer them a unique privilege, which completes and enriches the success of Easea show, the permanent exhibition of all Ferretti Group fleets, inaugurated on 12th June in Cattolica. This showcase was created to further extend the range of services the group offers clients, enabling them to visit and test yachts any day of the year, in total privacy and relaxation.
Contact Ferretti India: Anju Dutta +91 9821912932