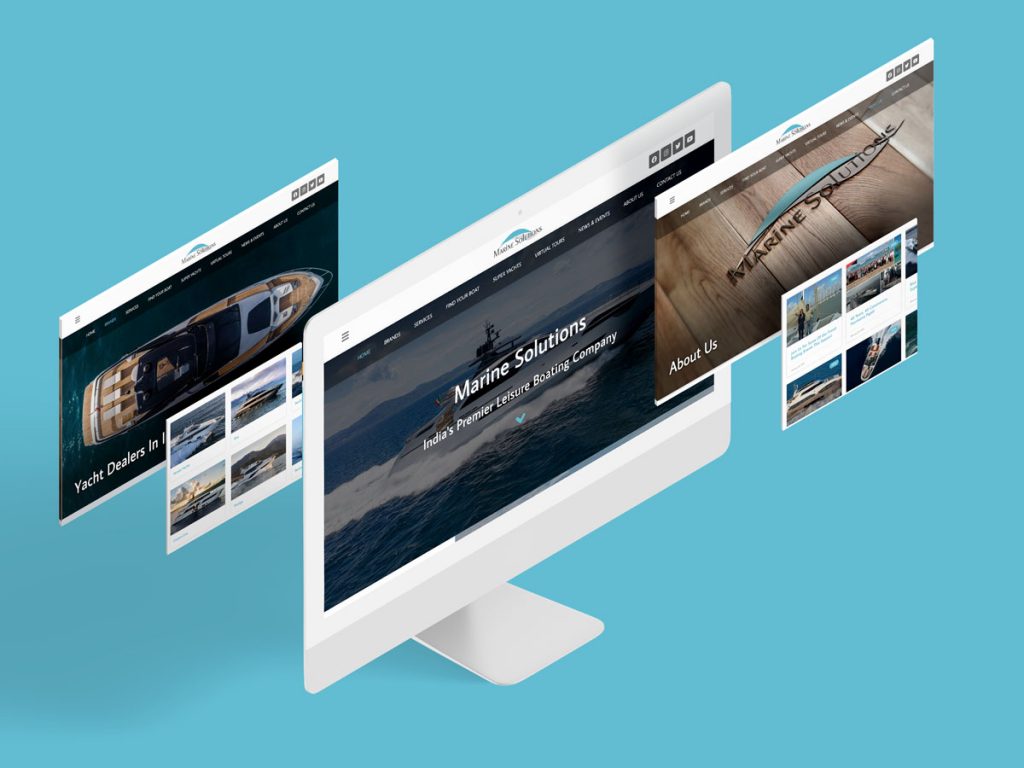 We are thrilled to announce the launch of our new website. The design is refreshed using the latest trends and principles in modern web design, while keeping our brand colours intact to reflect the company's image. You will find our new website is faster, easier to navigate and more user-friendly, especially on mobile devices.
We are excited to share our passion for boating and give you an opportunity to know us better as a company, our values and the leadership team. The about us, our team, our associates, milestones and press coverage pages will give you an overview of the passion for the seas shared by the members of our founding team.
With the new website, we have made finding the boat of your dreams much easier. The brands page will take you through all the yachting brands we represent in India. You can also narrow down your search by exploring sections dedicated for the different types of yachts we offer such as motor yachts, sailing yachts, fishing yachts, super yachts, inflatable boats and more.
We have also introduced a new section dedicated for virtual tours of yachts, marinas and boat shows. You can now take a full 360 degree walk-through of our yachts from the comfort of your home. The new website is integrated with WhatsApp as well, making it easier for you to connect with us. Answers to all your boating questions are now just 1 tap away!
We hope you enjoy browsing through our new website. Feel free to drop us a line with any feedback or suggestions.