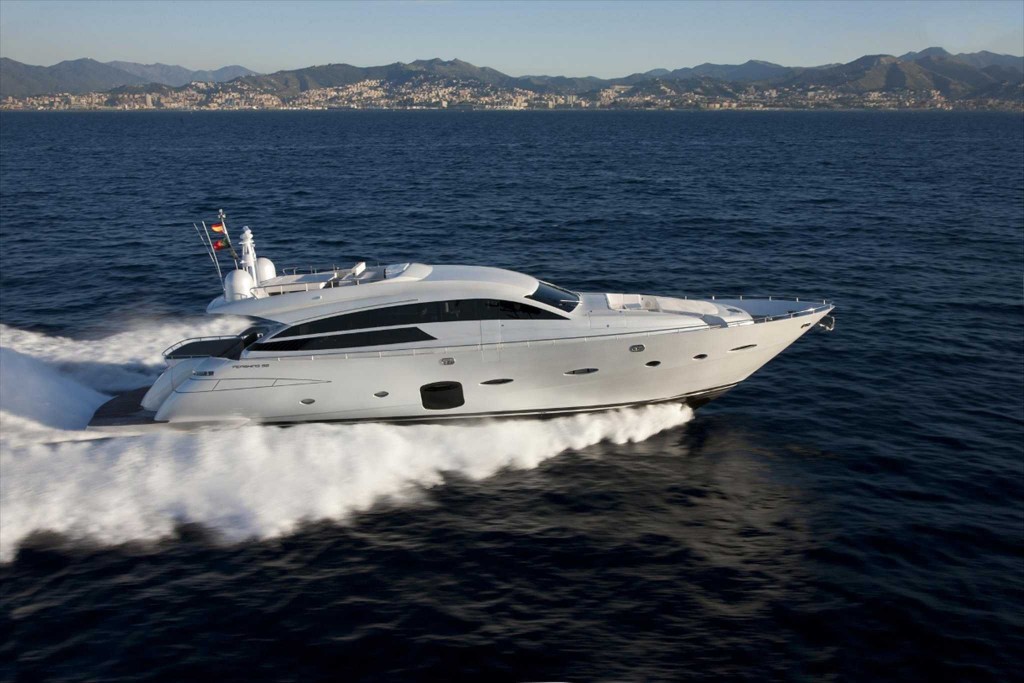 Pershing is a way of life, the relentless pursuit of excellence and the authentic symbol of pure luxury and prestige. Pershing's concept of luxury is a combination of numerous ingredients, guaranteeing uniqueness, personality and perfection: the untiring search for elegance and style, scrupulous attention to detail, an exclusive array of solutions, the highest standards of technology. The symbol of Italian styles for sea enthusiasts the world over, Pershing has always stood out for its propulsive force, innovative streak, its ability to keep ahead of the times and set new trends.
The release of a new Pershing model is always cause for excitement, as the barriers in design and construction are once again pushed further in the name of performance boating without limits. The new 92' features a flying bridge which adds another dimension and will be a coveted position when underway. The cabins are distinguished by the 'floating bed' designs and large hull windows which give natural light and ultimate views. The main helm now reaches the full width of the boat with three electrically adjustable helm seats positioned on the centerline offering commanding views. We look forward to bringing you more details as they emerge, and will be there to sea trial the first boat when it is launched in late 2010.
Marine Solutions is the first professionally managed company dedicated to the leisure boating industry in India. The company exclusively represents premier international brands in every category of the boating business in India. Concerns include the elegant Italian models from Ferretti Yachts, Custom Line, Mochi Craft, Bertram and Pershing of the Ferretti Group, Jeanneau sail and motor yachts from France, the iconic American Sea Ray™ sports boats and sports cruisers, Kawasaki's Jetski™ personal water crafts, the complete range of leisure and Milpro inflatable boats of the world famous Zodiac name, Sunstream boatlifts and marine propulsion options and commercial boats from Mercury Marine.