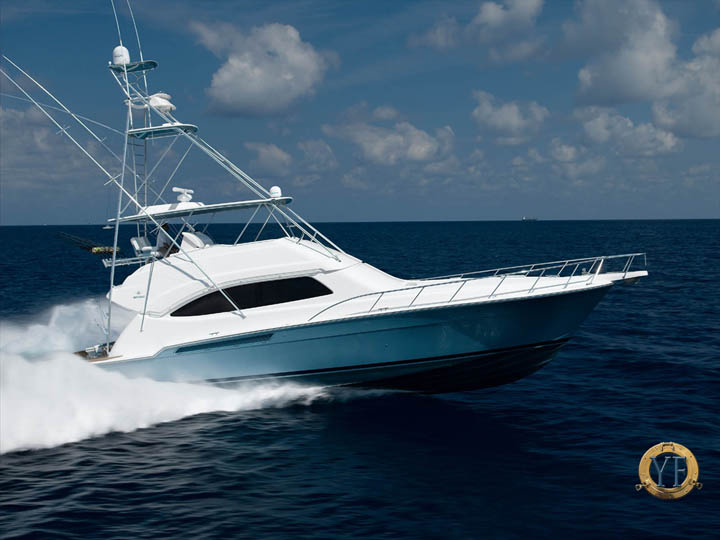 Those who know boats know BERTRAM! It is a sport fishing masterpiece that has carefully considered design elements into its configuration…
Bertram has a well-deserved reputation for building rugged, high quality boats. Bertram has an interesting history, for it was one of the three first production boat companies to start up in 1961 along with Hatteras and the Henry Hinckley Company, all known for producing top quality boats that have survived to this day.
Bertram Yachts take their owners to thrilling new experiences; whether it's winning fishing tournaments or cruising to new destinations that only a Bertram could get you to with confidence.
Over the years, even the best naval architects, armed with ever more sophisticated design tools, have been unable to improve upon the smooth, dry ride and ability to handle adverse sea conditions that elevates Bertram above all others. Bertram's are designed to run hard and fast in the most extreme and challenging conditions for some of the world's most prestigious fishing tournaments. However, these yachts are also created for tranquil, smooth sailing into the world's most exclusive destinations. Whatever your preference may be, Bertram will get you there quickly, safely and strongly with all of the ease a luxury vessel has to offer.