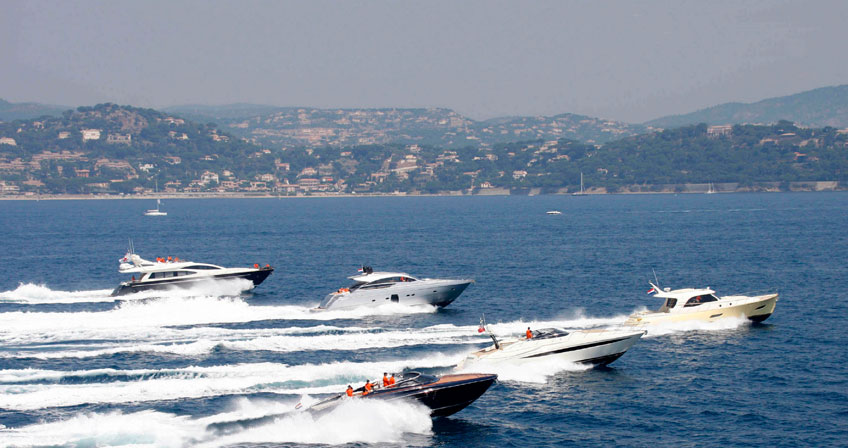 From 1st to 11th October, the Ferretti Group, a world leader in the design, construction and sale of motor yachts with a unique portfolio of some of the most exclusive, prestigious brands in the nautical world, will line up a fleet of yachts at the wharf of its manufacturing facility in La Spezia. This display will represent the second Easea trial, an event entirely devoted to the Group's Clients and prospective clients who, for over 10 days, will have the opportunity to visit the yachts and carry out sea trials.
This period coincides with the Genoa Boat Show and was chosen by the Ferretti Group with a clear objective in mind. After viewing the Ferretti Group's yachts in Genoa, Clients and prospective Clients will have the opportunity to transfer directly to La Spezia, via an exclusive private transfer service, and experience the excellent, quality and performance of the yachts first hand at the Easea trial event.
To give more strength to the event, from October 21st until 24th, some of the boats displayed in Genoa will join the ones already there, in order to have a fleet of about 30 boats.
In this way, all Ferretti Group brands will offer the opportunity not only to visit the yachts in an exclusive, tranquil and comfortable environment, but also to carry out sea trials for the entire duration of the event.
Venue:
Ferretti Group – La Spezia Shipyard – Viale S. Bartolomeo, 380 – La Spezia – Italy
Opening:
October 1st – 11th from 10 am to 6 p.m.
October 21st – 24th from 10 am to 6 p.m.
Contact:
Lopeni Kikon
+91 9820204080
Easea show is the permanent exhibition of the boats of the Group's brands in the Cattolica marina launched on May 1th 2010.
Conceived to further expand the range of top quality services reserved for its owners, Easea show is an exclusive and customized showcase of the fleets of the Group's brands, a true private boat show that will enable also the busiest customers to visit the yachts any day of the year and take sea trials in full privacy and relax, thus avoiding the crowd-related troubles during boat shows.
Easea show is a unique opportunity which gives the customers of the Group's brands the privilege of
getting involved in a unique and custom-made experience.