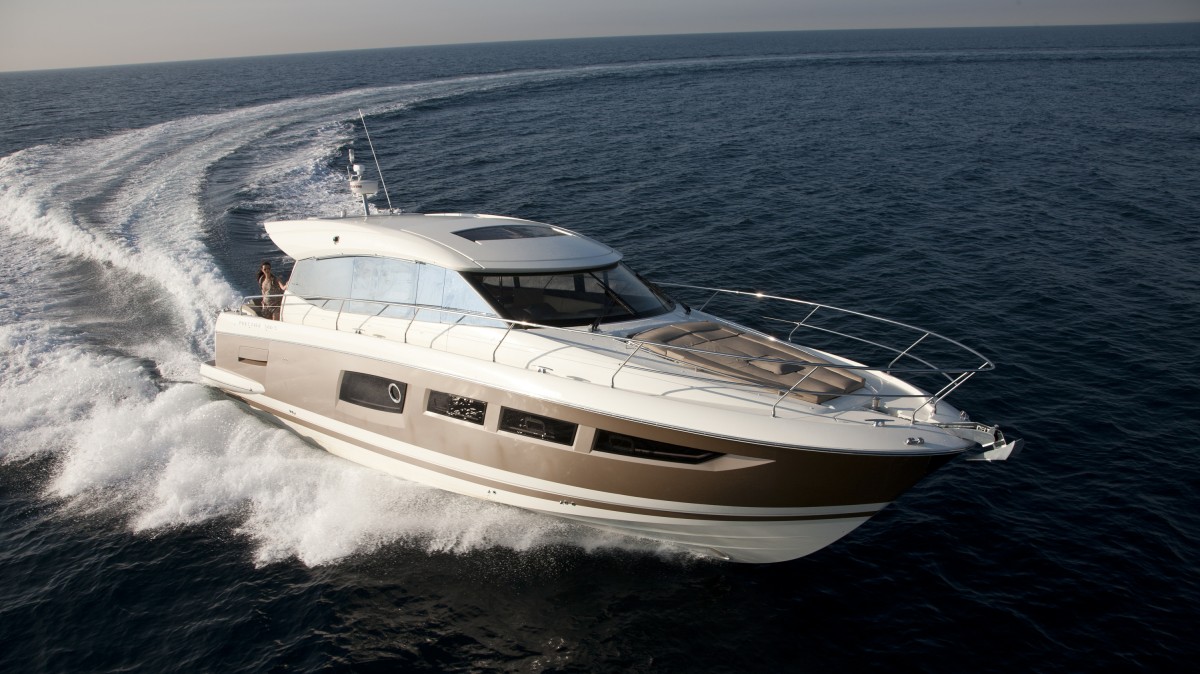 At the official ceremony of the 'European Powerboat Of The Year Awards' held in January in Düsseldorf, the superb Prestige 500 was awarded the title of "Powerboat of the Year" in the category of yachts over 45 feet in length. The annual awards celebrate the very best in boat design and construction. Winners are selected by a jury composed of the biggest European magazines in the marine industry. Winning this coveted award for the PRESTIGE 500 further confirms the success of the new PRESTIGE brand. This new model, first launched in Düsseldorf, Germany, won many trophies like:
"Best Interior Design" in September at the World Yachts Trophies Awards in Cannes.
"Best Motor Yacht" in October, at the Nautical Design Awards in Milan.
"Best of the Best" 2011 in Hainan by the magazine Robb Report.
"Motor Yacht of the Year" in January, at the official ceremony of the 'Motor Boat of the Year Award', in the category of yachts up to 55 feet in length.
In 2013, Prestige has chosen Shanghai International Boat Show, the biggest boat show in China, for the Asian premiere of the sport top version of the Prestige 500. The new Prestige 500S is perfectly aligned with the prestige philosophy: clean design; good sea-keeping qualities; simple, elegant style; spacious living areas. In addition, the innovative layout of the Prestige 500S features a new design concept: that of an "owner's suite" on a model under 50 feet in length. Already unique in its market, the Prestige 500S offers all the comfort of a much larger motor yacht. The Prestige 500S is a large "coupé", characterized by a very comfortable interior saloon (with a large, opening roof and sliding panel aft), which gives onto a cockpit "lounge" on the same level (with tender garage).