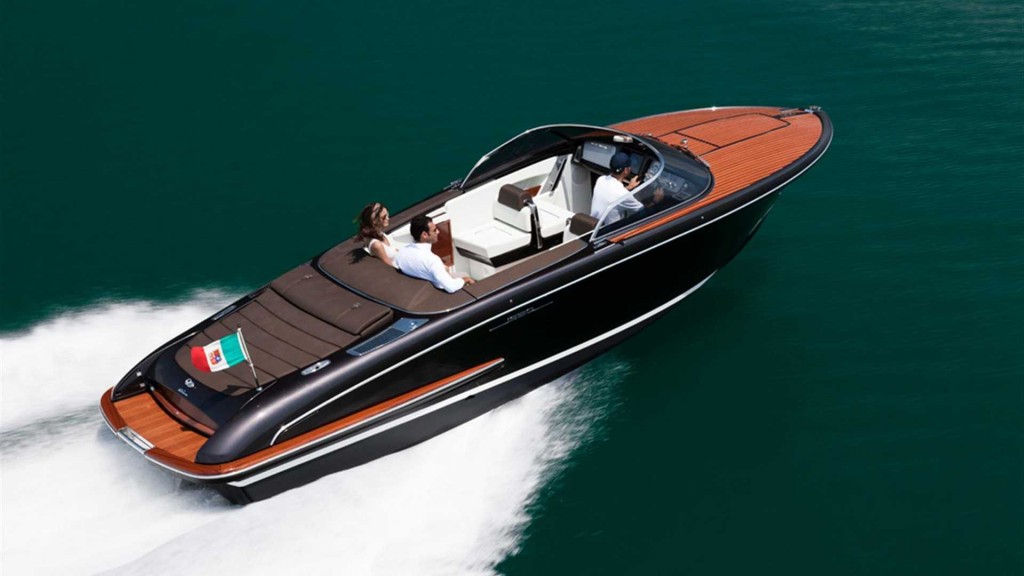 Sarnico, 23rd February – Aquariva Gucci received acknowledgement from the Nautical Design Awards panel of judges during a gala evening in Miami on 18th February organised by Yacht & Sail and ADI (Associazione per il Disegno Industriale – Association for Industrial Design). The exclusive model, created as a result of the partnership between Riva, Ferretti Group brand, and Gucci, was celebrated as a highly successful project developed through the working relationship between two historical Italian brands.
The evening was held during the Miami International Boat Show and the panel of judges, chaired by Luisa Bocchietto, President of ADI, and composed of top personalities in the Italian nautical industry amongst whom the President of Ucina, Anton Francesco Albertoni, and members of ICE (Istituto Nazionale per il Commercio Estero – Italian Institute for Foreign Trade), assigned seven awards to the Italian shipyards which have contributed to promoting and conveying Italian style in the US.
Amongst these, Ferretti Group was acknowledged for its Aquariva Gucci project, awarded especially for the co-branding between the nautical world and other luxury Italian brands.
The panel of judges also highlighted how Aquariva Gucci is the utmost expression of Italian design and how the new Aquariva has not changed the design of the original 2000 Aquariva created by Officina Italiana Design, but has actually increased its value thanks to the creative vision of Frida Giannini, Creative Director at Gucci.
The Riva 33 footer is in fact the expression of pure Italian elegance which combines the Made in Italy essence of two highly prestigious, world famous brands which have established artisan skill, painstaking attention to detail and use of the most sophisticated materials currently available.